Mentoring Training Courses
Mentors gain much from building close working relationships and sharing experiences with mentees. Our mentoring courses make mentoring meaningful for everyone.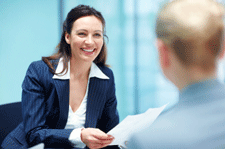 Our mentoring course will enable you to:
know the best practice for mentoring
gain practical guidance on setting up or developing an existing mentoring scheme
look at long-term career development; help to improve leadership development and retain key people
know the pitfalls to avoid
become a mentor for the first time or develop existing skills
learn how mentoring differs from coaching and other forms of people development
learn how to hand the problem or difficulty back to the mentee and encourage them find the solutions.
A mentoring training course will help your business to thrive. Our experienced mentors will give guidance and develop key skills through group discussions, practical exercises, role-play sessions, case studies and action planning.
Our experienced mentors will give guidance and develop key skills through group discussions, practical exercises, role-play sessions, case studies and action planning.
Each participant will receive a workbook of key issues, giving them the framework to build a successful mentoring programme in the workplace.
What you will gain from the workbook:
Potential Benefits of Mentoring
Mentor Qualifications
The Role of a Mentor
Mentoring Skills
Avoiding the Pitfalls
Mentor versus Manager
Mentor versus Coach
The Role of the Mentee
Mentee Qualifications
Mentoring Outcomes
Phases of Mentoring Relationships
Meeting Suggestions
The First Meeting
Between First and Second Meetings
The Second Meeting
The Experiential Learning Cycle
Model Discussions
Frequent Questions asked by Mentors
Duration of Mentoring
End of the relationship
More than one mentee at a time
Using The GROW Model
Outcome Orientation
Creating SMART Action Plans
The skills of giving Feedback
Avoiding Problems

Download example pages from the Mentors Workbook
What are the benefits?
By the end of the mentoring training course participants will be able to…
appreciate the benefits of mentoring
understand the role and practice the skills of an effective mentor
demonstrate the difference between a coach and a mentor
build rapport and create a development environment
define preferred learning styles – understand how people learn
assess individual needs
avoid barriers to learning
give appropriate feedback
handle resistance to constructive criticism
use effective probing and questioning
practice reflective listening
get the trainee to review themselves objectively
set effective action plans
develop the performance of individuals

Read about reverse mentoring in an article containing quotes from our Managing Director.
"The most powerful stimulus for changing minds is not a chemical or a baseball bat, it is a word."

George A Miller
Who will benefit from this course:    Middle and Senior Managers
Duration: 1 day
Testimonials from our Trained Mentors
"Good course that was general enough to be applicable to our organisation but specific enough to provide practical help. The course will enable me to amend our mentoring policy."

R. Rosier – Balfour Beatty
"Very useful course which will result in a professional and high performing mentoring scheme within the Metropolitan Police Service."

Senior Officer - Metropolitan Police
"An enjoyable course with good content – I now have a good understanding of the role of a mentor. The tutor was very relaxed and informative."

B. Riley – PPG Industries
"The trainer built a good rapport with the group and the delivery was clear and understandable – a good mixture of information and topics. The handout will be useful."

P. Lovering – EADS
"A very good course. I now have a structure to apply the process of mentoring. Having a framework has given me confidence in the methods I will use."

C. Bartlett – SCA
"Just wanted to say thanks again for the training session yesterday, it has given us a lot to think about.  I'm really glad we did the session and I've had lots of good feedback from those involved, which is great. Whatever mentoring scheme we end up devising it's great that the management team are now all on the same page and fully behind getting it right."

C. King - EMLWildfire
About us
Elite Training European Limited is a leading UK provider of mentoring courses.
For over 20 years, we have been delivering excellent management training and personal development skills to businesses and public sector organisations in London and the South East, East Anglia and across the UK. Based in Suffolk means we are within easy travelling distance of Buckinghamshire, Cambridgeshire, Essex, London, Hertfordshire, Kent, Norfolk, Northamptonshire, Surrey and Sussex. We will also arrange a course anywhere in the UK or Europe.
Our courses involve experiential learning with the use of business games and training materials. These activities help participants acquire essential knowledge and skills through active, self-reflective engagement and enable them to remember the key learning points - "What I hear, I forget; what I see, I remember; but what I do, I understand." Confucius 451 BC
In-House Training Courses
Our In-House business training courses mean that we travel to you and save your travel time and costs.
Choose a time and date suitable for you and our high-level tutors with up-to-date, practical experience in this course, will tailor a course to meet your needs.
We guarantee you will enjoy the mentor training and see the benefits for the participants and your organisation.
Personalised mentor training courses at an affordable price
We are busy running In-House Mentor training courses, so we do not offer open courses for people from different companies or organisations to attend. However, we offer training courses for one or two participants, which has the flexibility to vary pace and depth of study. These are not as expensive as you might think!
To see why other companies choose us, and for examples of costs, availability, course trainers, etc., please visit our >> Home Page or Customers and Feedback Page