Handling Violence and Aggression Training
Gain the knowledge, confidence and skills of how to handle violence at work.
Failing to deal with violence at work or aggression in the workplace results in problems for staff and you have a legal duty to protect your staff from this.
If you or your staff have to deal who do not get what they want, you will know how they can soon show their anger and become aggressive. Not getting what they want or simply having to wait are just two reasons why people change from being calm to aggression.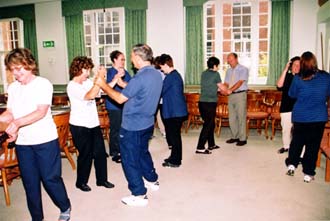 Handling violence and aggression in the workplace is easier when you know what to do. Our course will provide you with the knowledge and skills to deal with these situations.
We train the police, local authorities and companies to effectively deal with aggression in the workplace.
Salespeople, estate agents, planning officers, social workers, benefit officers, receptionists and others who have to meet people are particularly vulnerable. Our Handling Aggression at Work training course covers a number of safety measures they can take.
The knowledge and confidence participants gain on this course, will help reduce any anger and aggression they encounter.
Dealing with angry people is not easy, but knowing what to do and say can save injury and improve customer relations.
For information on controlling your own anger please visit our Anger Management Course page

"If you can be patient in one moment of anger you will escape 100 days of sorrow."   Chinese proverb.
Who will benefit:
All staff liable to be in contact with difficult, aggressive or violent people.
Duration: 1 day
By the end of the violence at work training course delegates will be able to…
appreciate what are acceptable and unacceptable levels of behaviour
identify the causes of anger and aggression in the workplace and elsewhere
use body language to gain rapport with difficult people
apply diffusion techniques
use effective conflict resolution techniques
practice assertive communication
demonstrate attack prevention in the street, reception areas and the office
deal with aggression that turns to violence
gain advice for estate agents, salespeople, and others on their own
draw up an action plan to create policies and procedures to identify and reduce risk
feel confident about dealing with anger or aggression in people.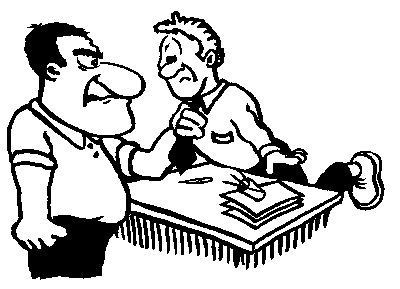 "I don't care if it my fault,
the customer is always right!"
Testimonials from our Handling Aggression in the workplace course
"The tutor was very good – everybody was put at ease. He spent the right amount of time allocated to each section which was discussed without rushing. I can now deal with aggressive situations and know how to talk to customers."

C. Williamson – Suffolk Coastal District Council
J. Sutherland – Rainbow International
"Excellent all – round. I feel much more confident about being able to deal with confrontational situations. All the course was useful – a good balance of practical work and discussion."
C. Pearn – University College for the Creative Arts
"The tutor excellently adopted the course to meet our requirements without boredom or overload. He was personable and knowledgeable. Flexibility was the key and we finished all the material in good time – including the fantastic video."

P. Hall – Harvest Church
About us
Elite Training European Limited is a leading UK provider of violence at work training.
For over 20 years, we have been delivering excellent management training and personal development skills to businesses and public sector organisations in London and the South East, East Anglia and across the UK. Based in Suffolk means we are within easy travelling distance of Buckinghamshire, Cambridgeshire, Essex, London, Hertfordshire, Kent, Norfolk, Northamptonshire, Surrey and Sussex. We will also arrange a course anywhere in the UK or Europe.
Our courses involve experiential learning with the use of business games and training materials. These activities help participants acquire essential knowledge and skills through active, self-reflective engagement and enable them to remember the key learning points - "What I hear, I forget; what I see, I remember; but what I do, I understand." Confucius 451 BC
In-House Training Courses
Our In-House business training courses mean that we travel to you and save your travel time and costs.
Choose a time and date suitable for you and our high-level tutors with up-to-date, practical experience in this course, will tailor a course to meet your needs.
We guarantee you will enjoy the Handling Violence and Aggression training course and see the benefits for the participants and your organisation.
Personalised business training at an affordable price
We are busy running In-House training courses, so we do not offer open courses for people from different companies or organisations to attend. However, we offer training courses for one or two participants, which has the flexibility to vary pace and depth of study. These are not as expensive as you might think!
To see why other companies choose us, and for examples of costs, availability, course trainers, etc., please visit our >> Home Page or Customers and Feedback Page