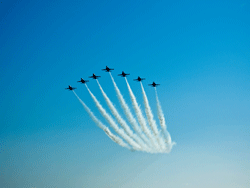 Leadership Training Course
Discover, develop and benefit from using the key skills of leadership
Some people seem to take on leadership roles naturally. However, this does not mean that you have to be a born leader. So called "natural leaders," are not necessarily displaying innate abilities; they are probably using some key leadership skills.
By studying and practicing the art of leadership you can become a successful leader and have others keen to follow you.
You can learn and develop these personal and professional leadership skills:
Strategic Thinking
Positive Attitude
Inspiring
People skills
Coaching
Confidence
Communication
Commitment
Critical Thinking
Honesty
Making Values Visible and Viral.
People in leadership positions may use a variety of "styles" in reaching a decision. Basically, these styles differ in the amount of participation they allow from those they work with. We will equip potential leaders with practical tools and techniques, as well as the confidence, to handle specific leadership challenges. The result is real behaviour change in line with personal development and organisational needs.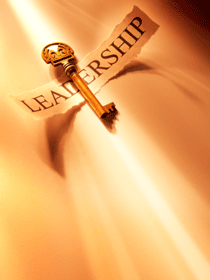 Get the key for your leadership development.
This one-day leadership training course will enable delegates to:
see themselves as leaders
identify what gets in the way of being an effective leader
dispute self-limiting beliefs that prevent them from being fully committed to a leadership role
draw out their own leadership abilities
handle leadership issues they currently face
handle specific problems or difficulties in the leadership arena.
We will facilitate an interactive and practical day. Through hands-on exercises, crafted experiences and group discussions, the workshop will help prepare delegates practically and psychologically for stepping into leadership roles.
Through our leadership skills training workshop delegates will:
understand the difference between leading and managing
see themselves as true leaders
challenge self-limiting beliefs that prevent them taking on leadership roles
gain practical skills to handle difficult conversations
identify their default leadership style
learn how to adapt leadership styles to suit particular individuals or teams
learn to use the concept of values identification as a powerful way of developing themselves and others.
Who will benefit from our leadership training course?
First-line and middle managers
Duration - One or two days, depending on your needs
About us
Elite Training European Limited is a leading UK provider of Leadership Training Courses.
For over 20 years, we have been delivering excellent management training and personal development skills to businesses and public sector organisations in London and the South East, East Anglia and across the UK. Based in Suffolk means we are within easy travelling distance of Buckinghamshire, Cambridgeshire, Essex, London, Hertfordshire, Kent, Norfolk, Northamptonshire, Surrey and Sussex. We will also arrange a course anywhere in the UK or Europe.
Our courses involve experiential learning with the use of business games and training materials. These activities help participants acquire essential knowledge and skills through active, self-reflective engagement and enable them to remember the key learning points - "What I hear, I forget; what I see, I remember; but what I do, I understand." Confucius 451 BC
In-House Training Courses
Our In-House business training courses mean that we travel to you and save your travel time and costs.
Choose a time and date suitable for you and our high-level tutors with up-to-date, practical experience in this course, will tailor a course to meet your needs.
We guarantee you will enjoy the Anger Management training course and see the benefits for the participants and your organisation.
We guarantee you will enjoy the Leadership Skills Training Course and see the benefits for the participants and your organisation.
To see why other companies choose us, and for examples of costs, availability, course trainers, etc., please visit our >> Home Page or Customers and Feedback Page